About Blackstone Oil and Gas
Blackstone Oil and Gas was established in 2007 to invest in Texas, Oklahoma and California oil and gas opportunities. The company mission evolved, and Blackstone Oil has become a workout and turnaround specialty company for distressed oil and gas companies. Blackstone consults with such companies to facilitate their restructuring, secure financing as well as asset acquisition. Blackstone's considerable experience working with companies before and throughout the complex reorganization process, makes the company uniquely situated to capitalize on opportunities and acquire distressed oil and gas assets with significant upside potential. These acquisitions are substantially more lucrative because they are backed by our management's knowledge and experience in the oil and gas industry, natural resource infrastructure, and the turnaround process.
Blackstone Oil is expanding its portfolio by building relationships with investors in oil, gas, and energy, and to acquire existing ventures in these industries throughout the United States, with particular focus on the oil rich states of Texas, Oklahoma and California. To that end, we have established valuable working relationships with top-level petroleum engineers, geologists, counsel and advisers. These industry professionals, who consult on potential projects for Blackstone, have worked in oil and gas production in Texas, Oklahoma and California for the past 50 years, totaling more than 200 years of collective experience.
Located in Young and Archer Counties, Texas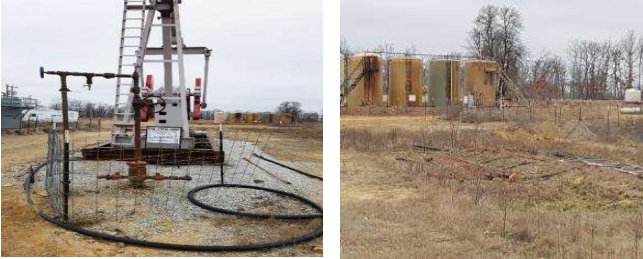 THE ARKOMA STACKED PAY PROJECT
Located in Okfuskee County, Oklahoma
Download Blackstone Oil and Gas Investor Summary
Learn how you can diversity your portfolio with Texas, Oklahoma and California gas and oil opportunities.